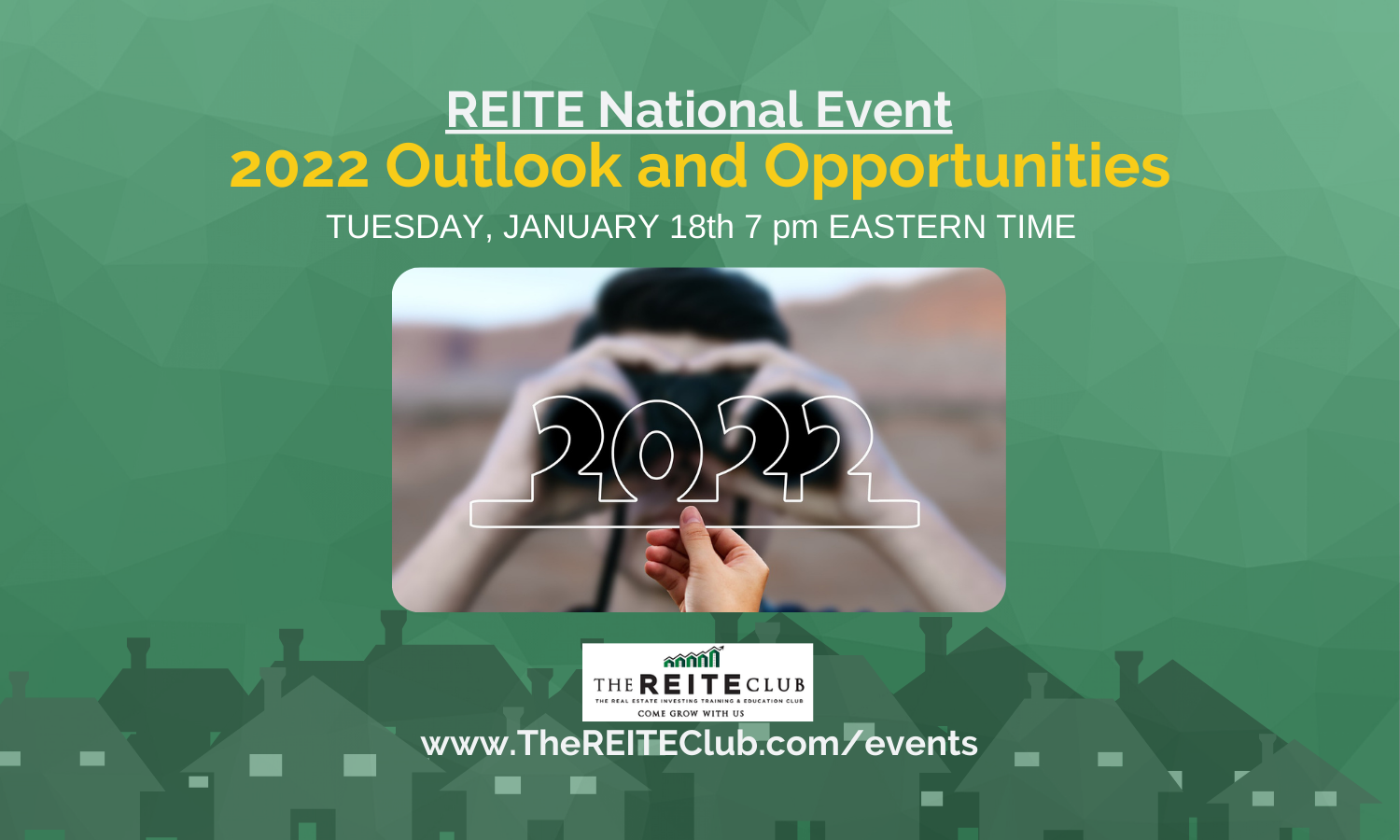 Event Details
2022 Outlook, Opportunities and Optimism
2021 is now behind us and a whole new year opens up a whole new set of questions that real estate investors are looking to get answered. 
Join us for the first National Event of the year to get those questions and more addressed.
2022 Outlook 
For most real estate investors, the last year has been a boom time, but COVID has had implications for commercial real estate, vacation rentals and student accommodation. 
The Bank of Canada has indicated interest rates need to rise as inflation starts to increase, but what will that mean for the economy and the real estate market in particular? 
What will 2022 bring? 
Join our economics expert as they provide the outlook for 2022 and where investors should be focusing their attention. 
2022 Opportunities 
The last two years have seen unprecedented growth in residential real estate across Canada but that has meant multiple bids, record prices and rental rates not keeping pace with costs in many markets.  
Good investment properties and markets offering decent returns are harder to find. Where are the gems amongst all this where real estate investors will still get the results and returns they want? 
Join our experts as they look forward positively and share their insights into where you might want to be focusing your time and resources this year.
Presented by
---
Time and Place
Join us January 18, 2022, 7:00 pm – 8:00 pm(America/Toronto) via Zoom. (Your Zoom link will be sent to you via Email.)
Price
Register here for this complimentary event.