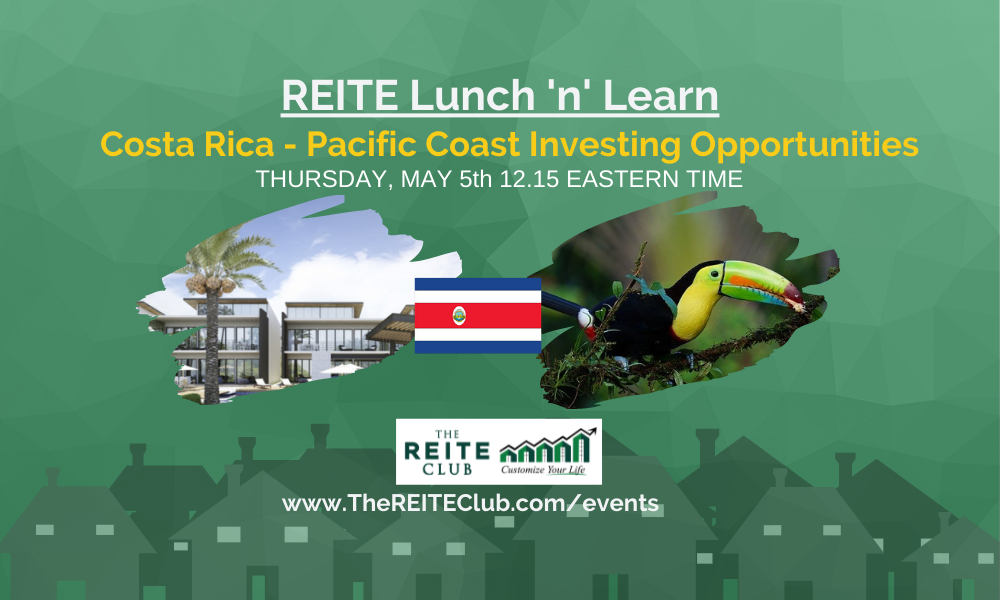 Event Details
Costa Rica - Pacific Coast Investment Opportunities! 
Imagine sitting back, sipping your favourite cocktail, taking in the Pacific air, in the tropical paradise of Costa Rica knowing that your trip has all been paid from renting out your place when you are not there. 
Join us for an exclusive REITE Club live presentation, jump on board the Costa Rica investing train ... Tim Mischuk with Nikori Lifestyle brings more RE Investing opportunities - with some exclusive benefits - to our REITE Club community.
We have been provided with special prices and extra bonuses that will only be shared on the LIVE call. 
There will be no recording or replay and we are expecting these offers to be acted on very fast so do not miss out. 
Do not miss this live presentation to get all the details and be able to act fast. 
Presented by
---
Time and Place
The live portion of this event has ended.
Price
Please enjoy this complimentary event replay.