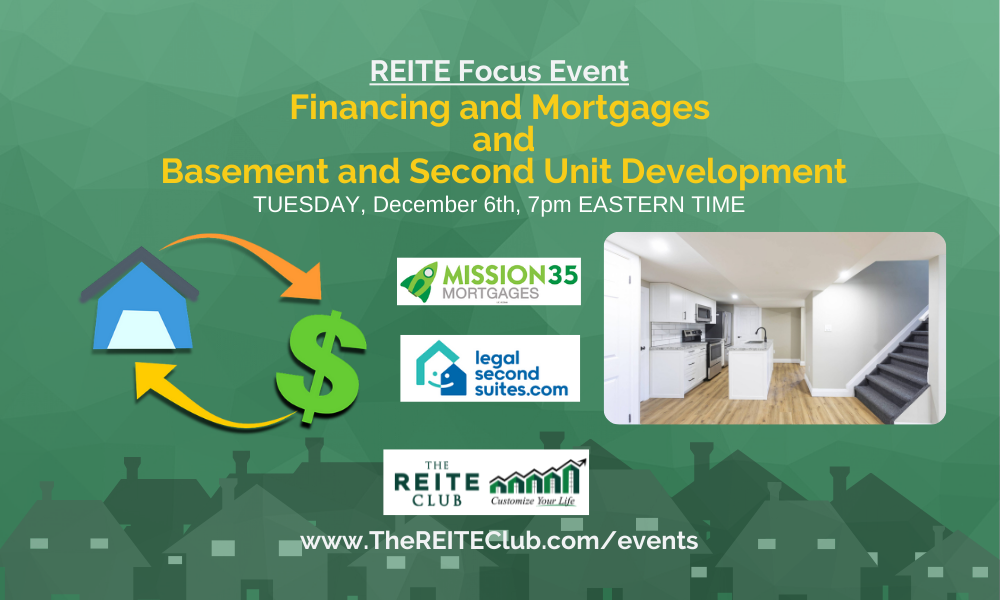 Event Details
Financing and Mortgages 
and
Basement and Second Unit Development
Financing and Mortgages 
Understand the importance of having a real estate investor-focused mortgage broker on your power team who is about building relationships and finding best solutions. 
Join Brian Hogben, Principal Broker and Founder of Mission 35 Mortgages, a leading mortgage broker with offices across Southern Ontario that combine old-fashioned conversation with cutting-edge technology to ensure delivering a solution that is tailor-made.
Basement and Second Unit Development
Understanding what it takes to implement a legal second suite strategy successfully and on budget is vital. Better to be working with someone who has extensive second-suite experience and knows what it takes.
Join Ken Bekendam, owner of Legal Second Suites.com, a company able to seamlessly manage your legal second suite conversion from start to finish. Everything from initial consultations, drawings and blueprint design as well as project management.
Register now for these two very informative presentations. 
Guest Presenters
---
Time and Place
Join us December 6, 2022, 7:00 pm – 8:30 pm
(America/Toronto)
via Zoom. (Your Zoom link will be sent to you via Email.)
Price
Register here for this complimentary event.