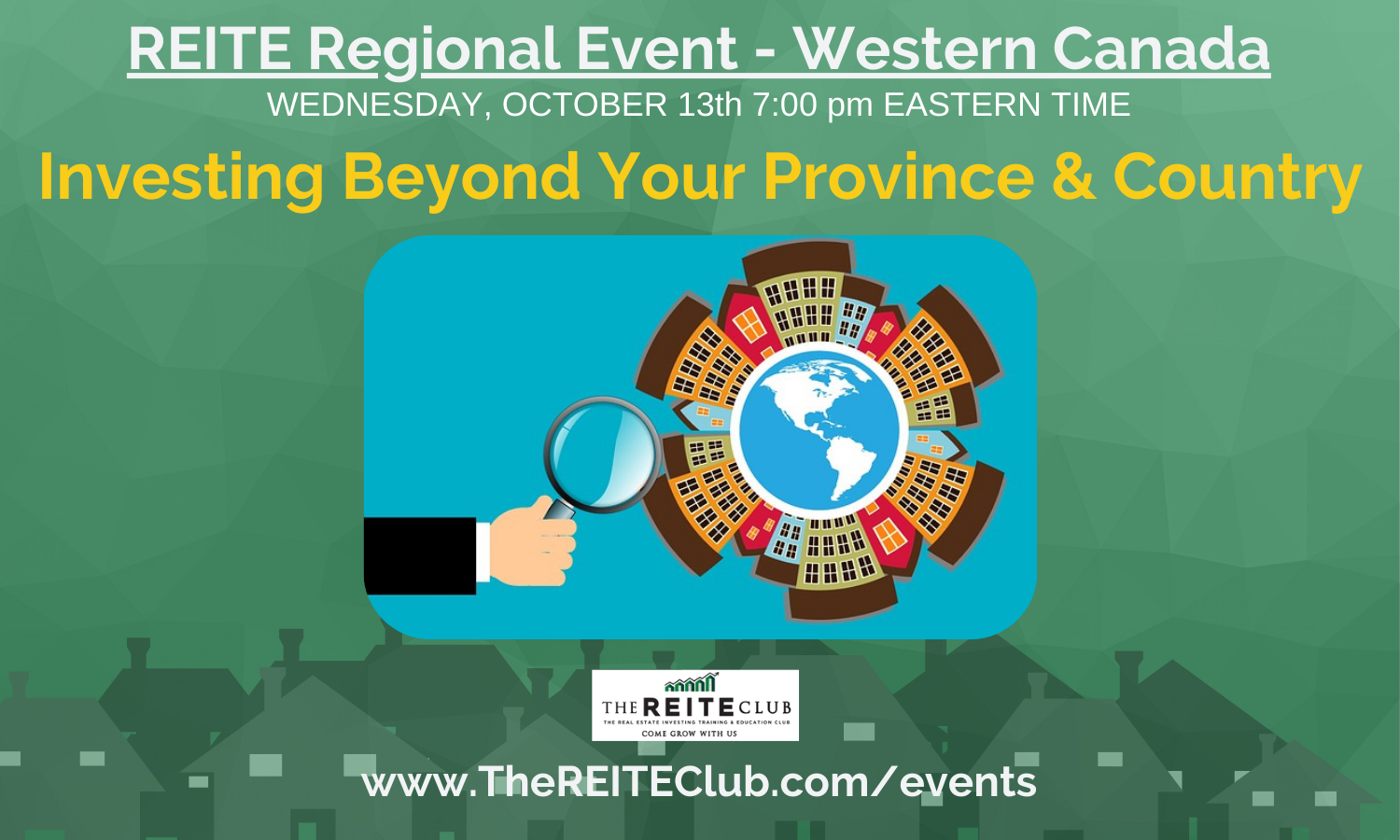 Event Details
Investing Beyond Your Province & Country
Look for the common traits amongst successful real estate investors and it will likely include having big dreams, being proactive, persistent, positivity and belief.  That is why our two guests are both recognized as winners by their peers and industry publications. 
But they have also been open to opportunities and have both looked at markets way beyond their home cities and provinces.
Michael Ponte is based in British Columbia but invests from Fort St John, BC all the way to New Brunswick. After starting in residential houses he now focuses a lot more on apartment buildings. He also runs an active private Facebook group with over 3,000 members. 
Tim Tsai is based in Alberta but his portfolio stretches not just throughout Canada but into the United States and 'across the pond' to the UK.  He is also the head of Trust Your Talent an online financial education portal and coaching company. 
Join us to hear how these two real estate investors are succeeding in different markets, what they are looking for and how you can learn from their experiences. 
PLEASE NOTE: This is a 7 pm EST time event
Presented by
Michael Ponte
Tim Tsai
---
Time and Place
The live portion of this event has ended.
Price
Please enjoy this complimentary event replay.