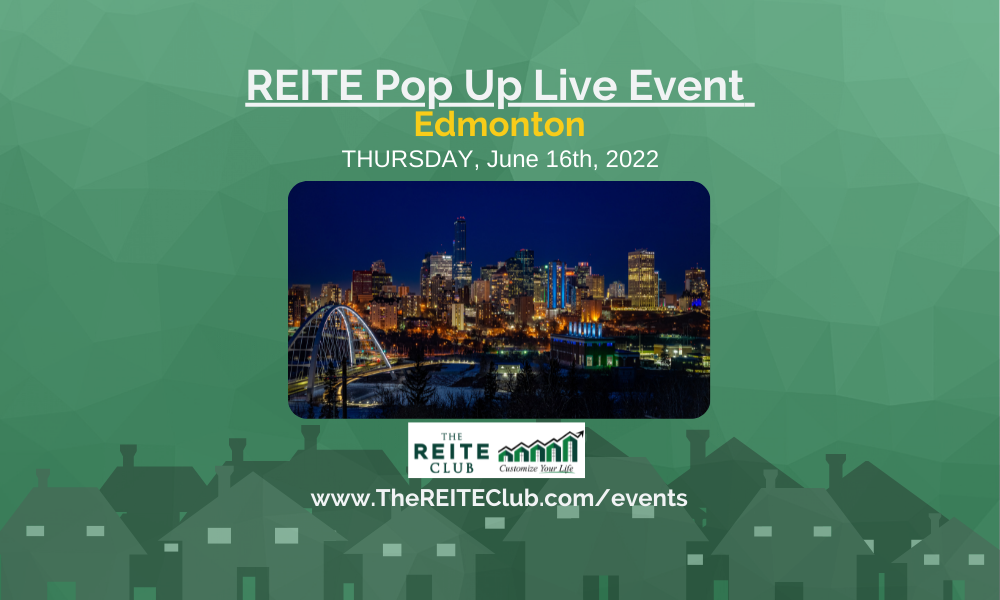 Event Details
Live in Edmonton - REITE Pop Up Event
Looking to get back to meeting and networking in person? Join us and connect with fellow real estate investors and professionals in the top real estate investing city of Edmonton.
Also "Noises and voices?", you ask. "What's that got to do with real estate?"
Come on out to our Pop-up event in Edmonton, Alberta. Hear from one of The REITE Club founders, Laurel Simmons, about why paying attention to those noises and voices are so important for the real estate investor.
Laurel will shine the spotlight on these issues:
What are the noises that every real estate investor has to deal with?
Whose voices? And how are they costing you time, money, effort and progress?
What questions can sidetrack the real estate investor?
Laurel promises to make it entertaining and enlightening at the same time. She doesn't like being bored and she'll make sure you aren't either!
Come and meet some of the REITE Club team, sponsors and industry experts. Get caught up on what's happening in real estate investing.
Also joining us will be:
Adrian Nedelec of Mogul Realty Group
Tim Tsai of Trust Your Talent Academy
Edmonton has recently been identified by Canadian Mortgage Professional magazine as one of the top 4 Canadian cities for real estate investing. This has generated a lot of out-of-province interest and means there are opportunities for real estate investors. It also is the hometown of REITE Club sponsors, Trust Your Talent.
5:00 - 7:00 - Pre-event Social Networking. Cash Bar and Cash Menu
7:00 - 8:30 - Event. Cash Bar
8:30 - 9:00+ - Post event Networking. Cash Bar
Note: You MUST register your intention to attend so we can advise the venue of the expected numbers. If you have not registered and the venue cannot accommodate you we will not be allowed to admit you. No charge for the event, cash menu and beverages are to be paid for by the individuals attending.
Presented by
---
Time and Place
The live portion of this event has ended.
Price
Please enjoy this complimentary event replay.