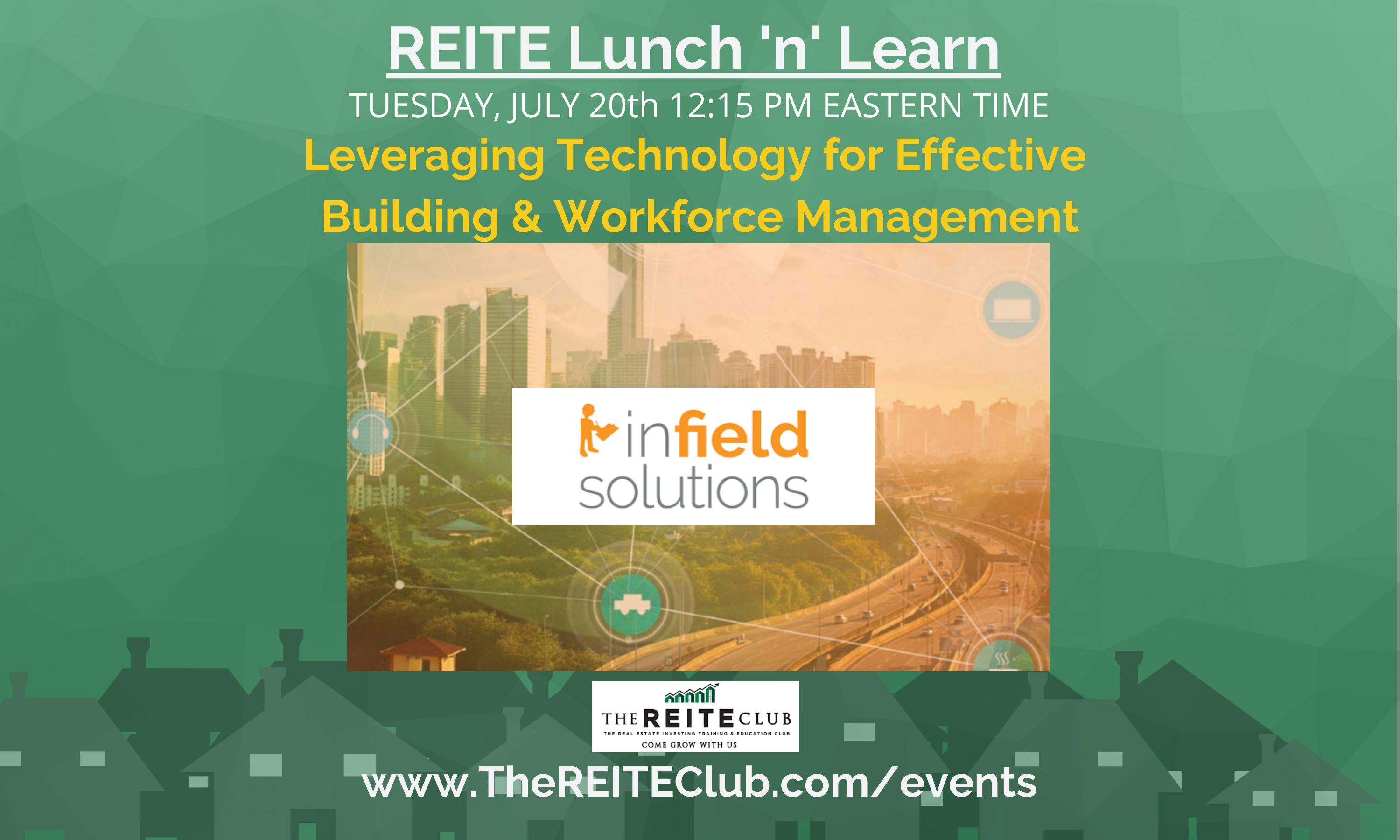 Event Details
Lunch 'n' Learn: Leveraging Technology to Increase Your Revenue Stream and Decrease Your Expenses
Date: Tuesday, 20 July 2021
Time: 12:15 to 12:45 PM Eastern
Price: Complimentary
Join us as inField Solutions discusses how technology can be leveraged to reduce operating costs AND create new revenue streams in both short-term rental and high-rise or apartment real estate.
For Short Term Rentals:
3D Dry Fogging - disinfect for pathogens, reduce allergens, and manage insect infestations
UV Air Sterilization – continuously purify air while minimizing the spread of pathogens
Temporary secure storage - client and personal use
Water leak and flood detection to reduce insurance premiums and deductibles, and minimize water damage
For High Rise Condos or Apartments:
Parcel and delivery management – optimize available labour, maximize the user experience
Water leak and flood detection
Smart Space Monitoring (Common Bathrooms, Amenities) for occupancy and dynamic cleaning to optimize available labour and materials
See you at lunch!
Presented by
inField Solutions
---
Time and Place
The live portion of this event has ended.
Price
Please enjoy this complimentary event replay.