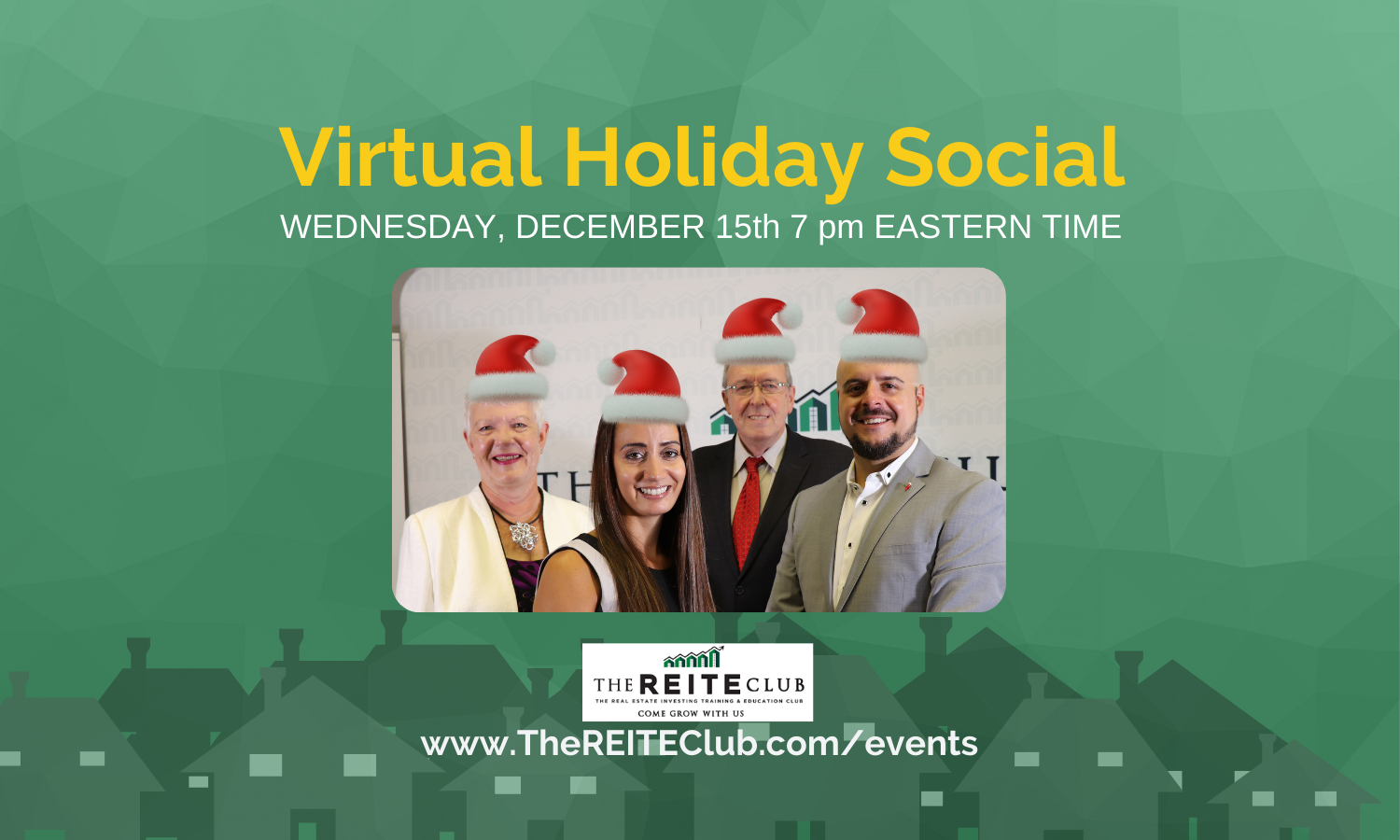 Event Details
Make Time for the Holidays!  - Virtual Social  Put away the masks and certificates and shake a cocktail, open a bottle of good wine or pour your drink of choice and join us for a fun, virtual social for the holidays.   Put on those Xmas sweaters, Santa hats and turn on your videos - you never know there might be a prize or two for the best (or worst) dressed investor!   Join The REITE Club co-founders and fellow real estate investors and related professionals as we share some success stories from the year and look forward to 2022.
Presented by
---
Time and Place
The live portion of this event has ended.
Price
Please enjoy this complimentary event replay.