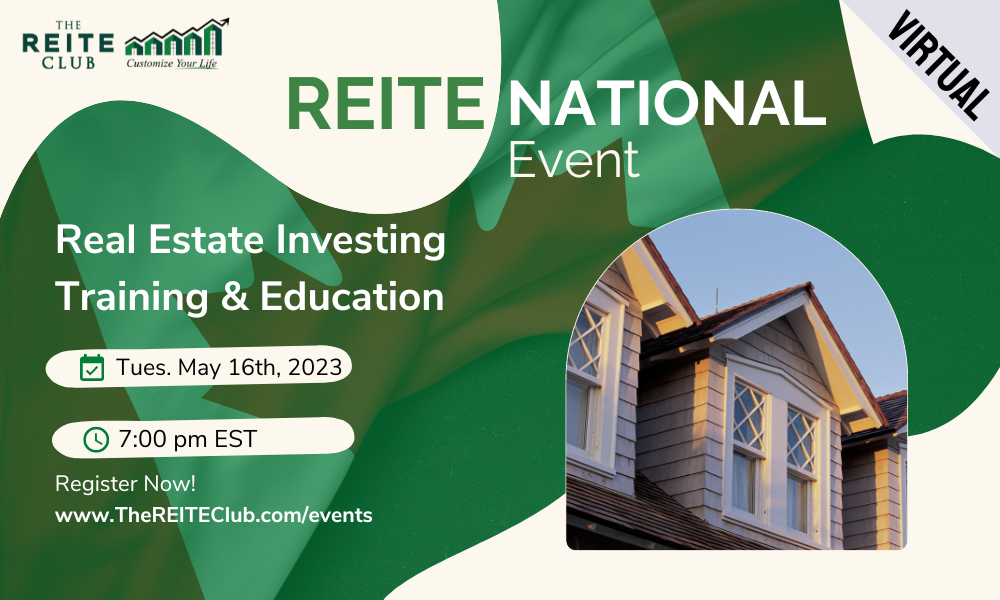 Event Details
Maximizing Cash Flow on Existing Properties
With current market fluctuations and higher interest rates, many real estate investors are hitting pause on acquiring new properties. 
This naturally leads to the question "How can I increase cash flow on my existing portfolio?"
At this month's Reite National Event, we will be looking at two such cash-flow-increasing options; 
Focusing on Future Trends for Short and Mid Term Rentals
The world of short-term rentals has seen an increase in attention from local municipalities. This is leaving some investors questioning whether this is a strategy for the future. Going back to long tern renting though does have to be the only answer. 
Mark and Kirsten Krikke are both hosts and managers of properties for other investors. They will be sharing their thoughts on the future direction and the latest trends and strategies when it comes to short-term rentals and the growing interest in mid-term rentals. 
Garden Suites, Laneway Housing and Additional Unit Opportunities
As the pressure continues on municipalities and governments to provide more housing for Canada's exploding population investors have also sought out the options for additional dwelling units. 
A number of cities and provinces have now made the infilling of existing neighbourhoods a top priority. This has raised a number of questions for investors as they seek to maximize the rentable space whilst having an executable and affordable project. 
This will provide, at a glance, the options afforded by ancillary dwellings for real estate investors, some of the pitfalls, and how to make sure they are proceeding informed about the factors at play in these sorts of investments.
Matthew Ferguson is one of the primary leads on laneway housing projects for Lanescape, a Toronto firm that wrote the book on laneway housing in Toronto. He will share how laneway and garden suite development is a potential resource and opportunity for cities to thoughtfully improve housing options in existing residential neighbourhoods. 
Register now to hear about these cash-flowing opportunities and how they might apply to your current portfolio. Register for FREE now
Guest Presenters
---
Time and Place
The live portion of this event has ended.
Price
Please enjoy this complimentary event replay.