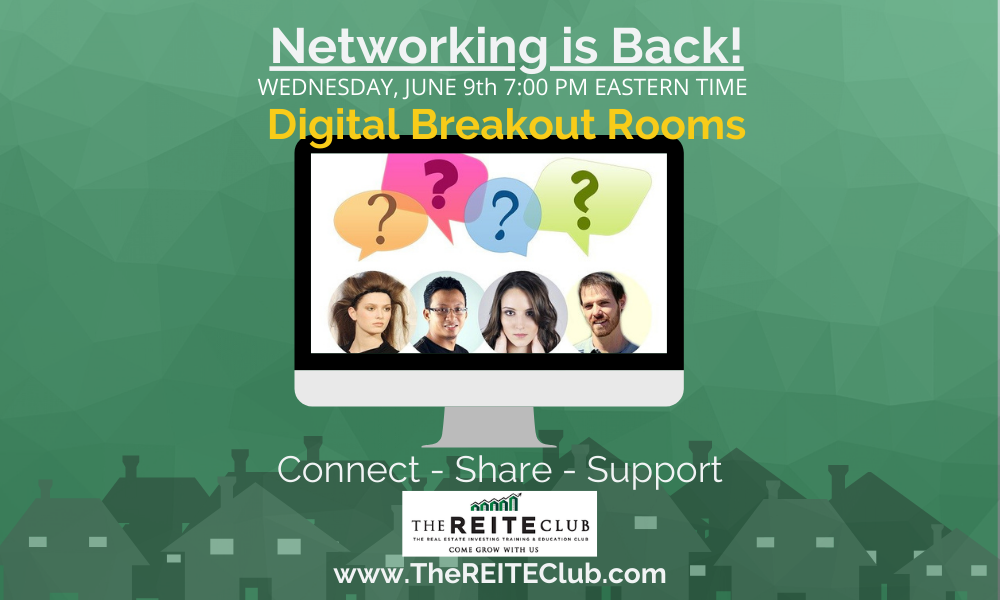 Date: 09 June 2021
Time: 7:00 pm to 8:00 pm Eastern
Price: Complimentary
Networking is back!
Like us, we're sure you're craving the opportunity to get back to those intimate small group conversations that we enjoy so much at our in-person events.
So we have the next best thing until we truly can return in person - Digital Breakout Rooms!
Each month we will be running one-hour, networking-only events where you will get the opportunity to connect with like-minded real estate investors, share your stories, successes and challenges in small groups of 4-8 people. This is a great opportunity to find that next deal, someone for a joint venture and help yourself and others.
This event is open to all levels of investors. We are not limiting the numbers because we expect this to be popular. We'll separate you into many rooms to keep each group, small, intimate and give everyone the opportunity to speak and share.
---
Event dates
June 9, 2021, 7:00 pm – 8:00 pm