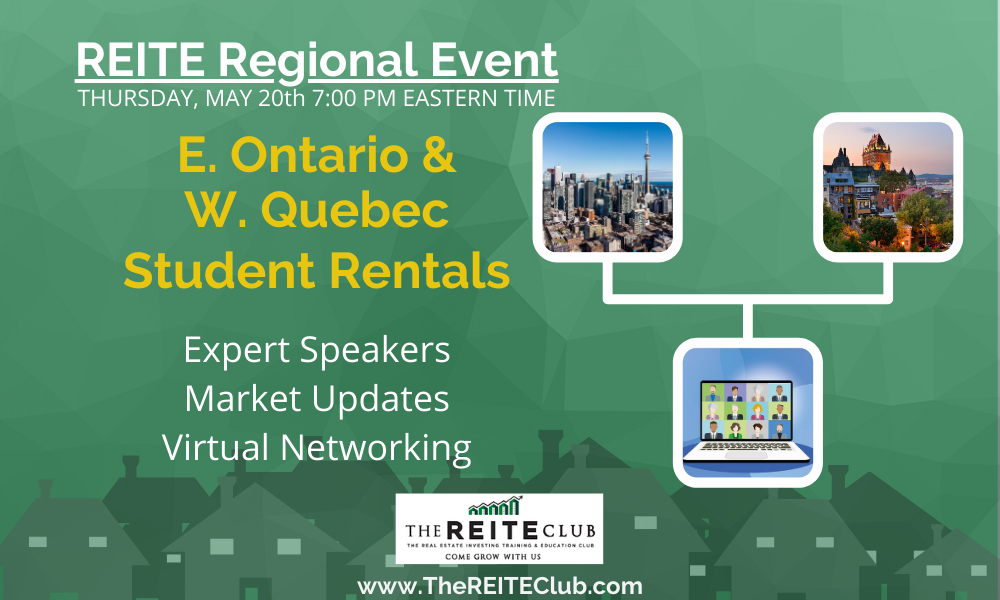 Join us for this virtual event where we ask this question: Are student rentals still a viable strategy?
Date: Thur, 20 May 2021
Time: 7:00 PM to 8:30 PM Eastern
Price: Complimentary
With closed universities and colleges, online classes becoming the norm and even some institutions facing restructuring and cancelling programs, where does that leave the real estate investor with student rentals?
Some investors have already taken action and pivoted their properties to more predictable rental models or sold.
Join our lineup of real estate investing experts and professionals from Eastern Ontario and Western Quebec as they offer their insights and ideas and share some of their lessons learned about these questions:
What should you be doing if you are still invested in student rentals?
Where are there still revenue opportunities?  
Is student renting still a viable strategy to consider?
Plus get the inside scoop on the current state of the local markets.
Make sure you stay for our popular virtual networking.
Register now for this complimentary event here!
---
Event dates
May 20, 2021, 7:00 pm – 8:30 pm