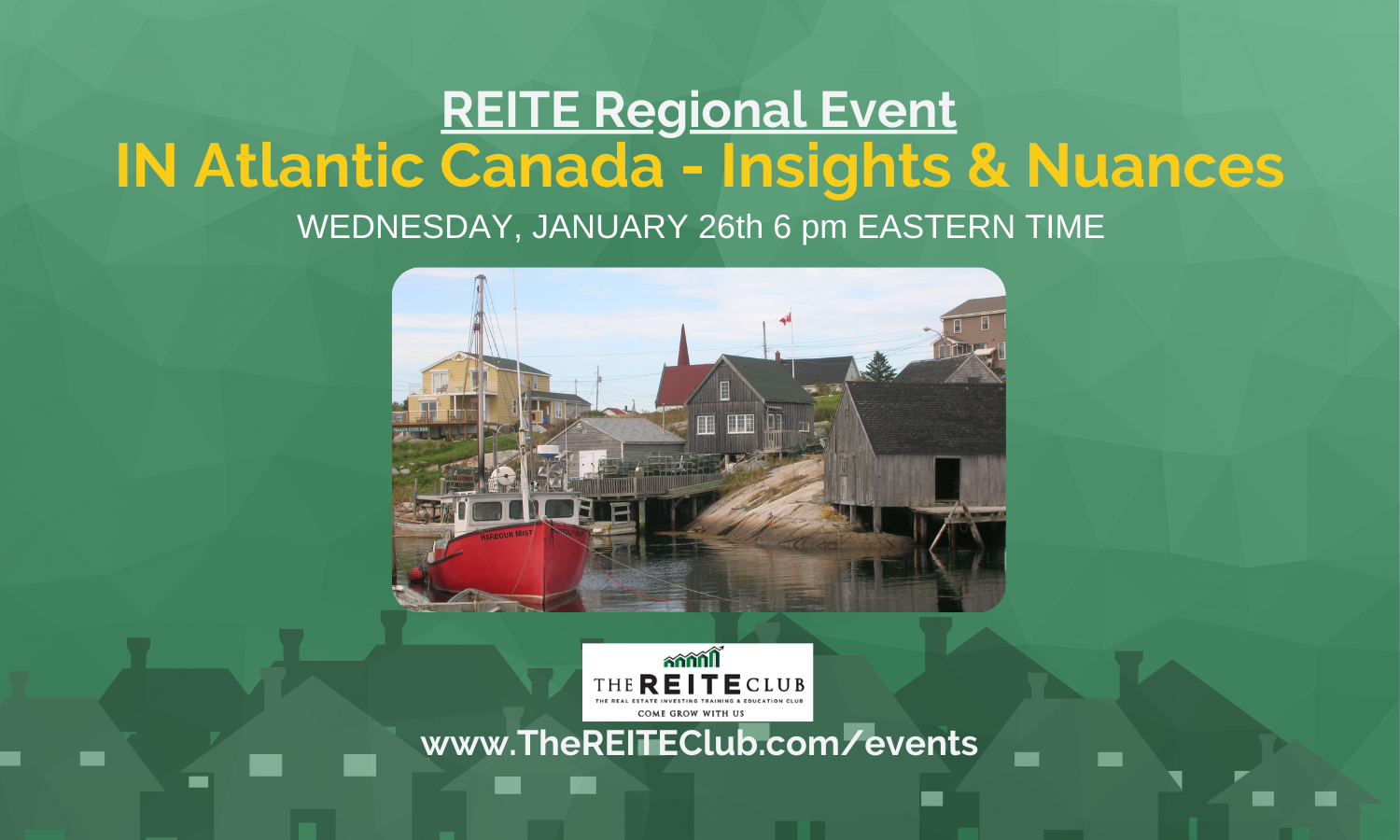 Event Details
REI IN Atlantic Canada - Insights and Nuances
As working from home and property equity exploded in the more populated Provinces, many ventured further afield and started to look at the Atlantic Provinces. The past year or so has seen a boom in real estate investing out East with much lower property prices and potential to cash flow more profitably. 
Is the attraction for Atlantic Canada going to continue? 
Join our panel of regional experts as they share their insights and explain the nuances of the Region - New Brunswick, Nova Scotia, PEI and Newfoundland and Labrador.
Register now for what promises to be an informative evening.
Presented by
---
Time and Place
Join us January 26, 2022, 6:00 pm – 7:00 pm(America/Toronto) via Zoom. (Your Zoom link will be sent to you via Email.)
Price
Register here for this complimentary event.