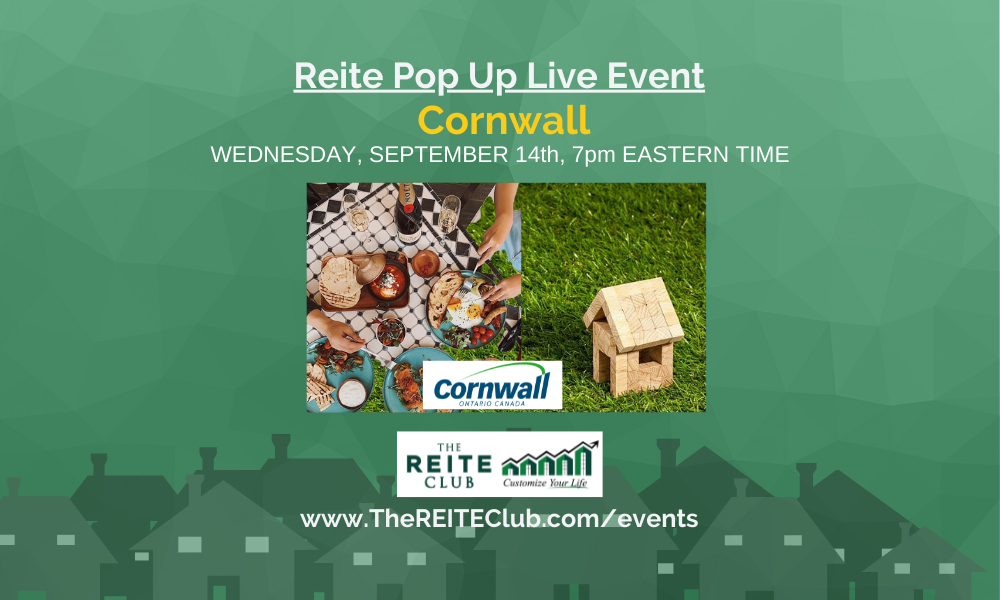 Event Details
Join us for a
REITE Pop Up Event in Cornwall
Wednesday, September 14th, 7 pm EST
Looking to get back to meeting and networking in person? Join us for dinner and connect with fellow real estate investors and professionals in the town of Cornwall, Ontario. 
In 2021 the town was listed as one of the best in Canada to buy your first property. That means there are opportunities for real estate investors. 
Join us for drinks, perhaps a meal and an opportunity to network. Come and meet some REITE Club co-founders, and industry experts, get caught up on what's happening in real estate investing. 
Please register your intention to attend so we can advise the venue of the expected numbers.  No charge for the event, cash menu/buffet/bar, all food and beverages are to be paid for by the individuals attending. 
What:    The REITE Club Pops Up LIVE in Cornwall! 
 
When:   Thursday, September 15th, 2022
                5:00 - 7:00 - Pre-event Social & Networking.  Cash Bar and Cash Menu              
               7:00 - 8:00 - Event. Cash Bar      
Where:   Stomping Grounds Bistro                
               110-705 Cotton Mill St, Cornwall, ON K6H 7K7                
               613.938.2844
Guest Presenters
---
Time and Place
The live portion of this event has ended.
Price
Please enjoy this complimentary event replay.