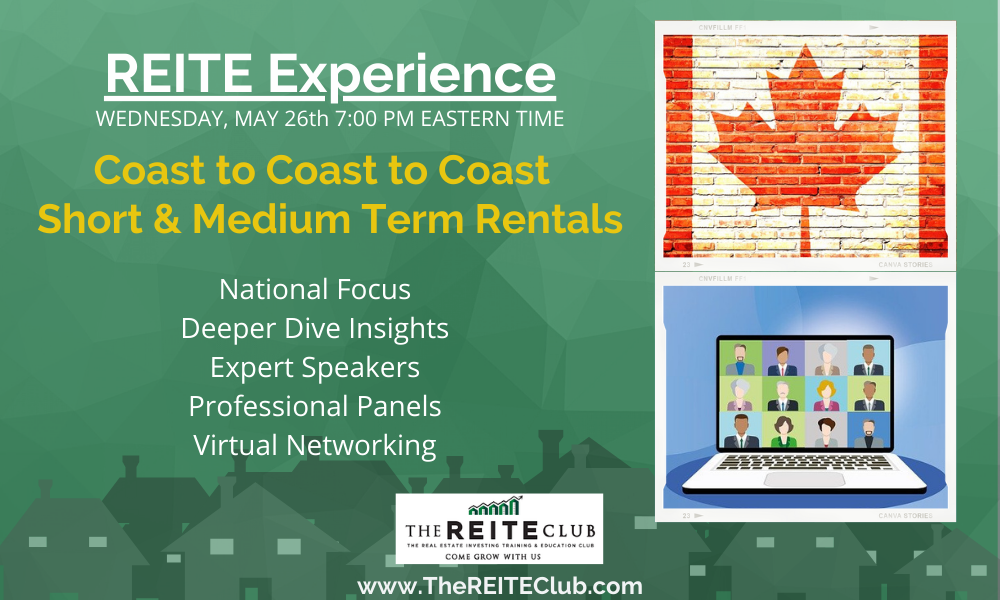 Join us for this discussion about short and medium-term rentals
Date: Wed, 26 May 2021
Time: 7:00 pm to 8:30 pm Eastern
Price: Complimentary
Short-term rentals? Medium-term rentals? Can we still do them?
Booking is slowly starting to happen again with Airbnb and other short-term rentals. With the uncertainly attached to foreign travel, the appeal of cottages and local vacation rentals is booming with many operators already reporting close to booked-out calendars.
Join our line-up of experts with experience in running, advocating and building systems needed in the short and medium-term rental market as they look to answer some of your questions:
Where is the opportunity for real estate investors with properties that could be switched to a short-term rental model?
Do short-term rental investments continue to offer as good returns as they were getting before the pandemic?
What do you need to be considering if you are switching a property from long-term to less than 30-day rentals?
What other factors need to be considered to make this strategy successful and profitable?
PLUS stay for our popular virtual networking.
---
Event dates
May 26, 2021, 7:00 pm – 8:30 pm