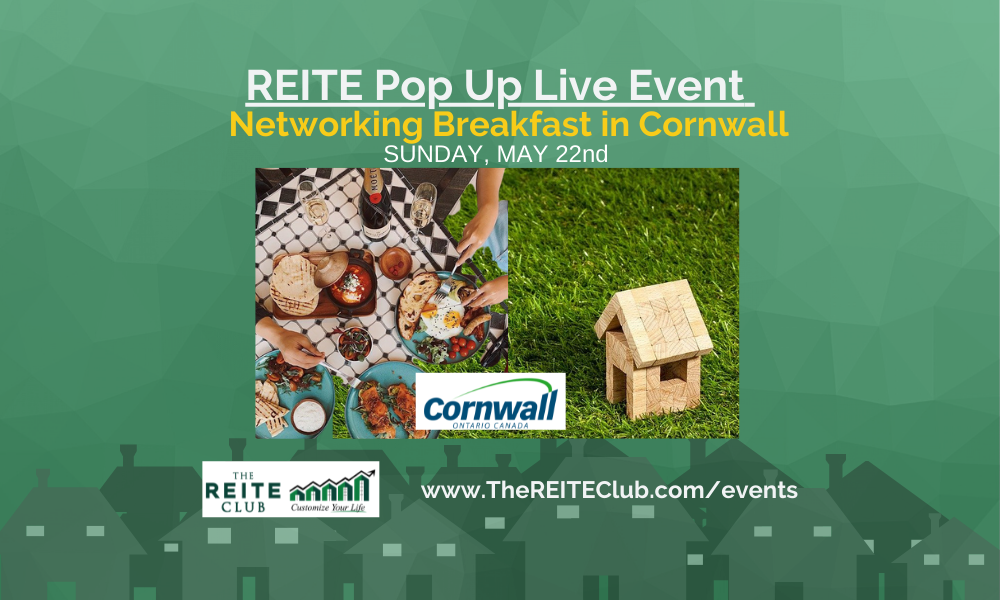 Event Details
CANCELLED!!  Breakfast in Cornwall
Sunday, May 22nd at 10 am EST
Due to unforseen circumstances - we will be re-scheduling this event for a later date - our apologies for any inconvenience - thank you for your understanding!
Rescheduling information will be available soon!
Last year Cornwall was listed as one of the best towns in Canada to buy your first property. That means there are opportunities for real estate investors. It also is the hometown of two of our REITE Club sponsors, Milena Cardinal of Cardinal Law and Derek McEwen of Storm Realty.
Presented by
---
Time and Place
The live portion of this event has ended.
Price
Please enjoy this complimentary event replay.