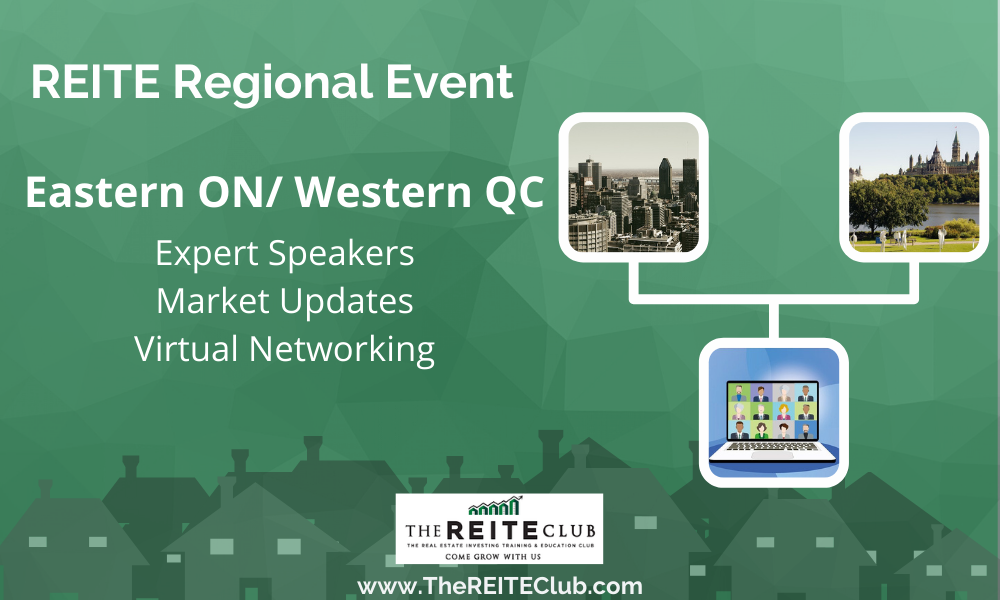 Join us for this complimentary event on short-term rental opportunities post-pandemic
Date: Tuesday, 20 April 2021
Time: 7:00 pm to 8:30 pm EASTERN
Other countries further along in the opening of markets are seeing a burst of demand and activity with the likes of AirBnB and other short-term rentals. With many people still very reluctant to get on a plane, the appeal of cottages and local vacation rentals is increasing with many operators reporting booked-out calendars already.
Join our line-up of experts with experience in running, advocating and building systems needed in the short and medium-term rental market as they look to answer some of your questions:
Does this present an opportunity for real estate investors with properties that could be switched to a short-term rental model?
Are short-term rental investments going to have the same appeal as they were getting before the pandemic?
What do real estate investors need to be considering if they are going to switch a property from long-term to less than 28-day rentals?
How are local bylaws and city codes affecting this?
What type of systems does a real estate investor need to have in place to make this strategy successful and profitable?
 PLUS stay for our popular virtual networking.
---
Event dates
April 20, 2021, 7:00 pm – 8:30 pm