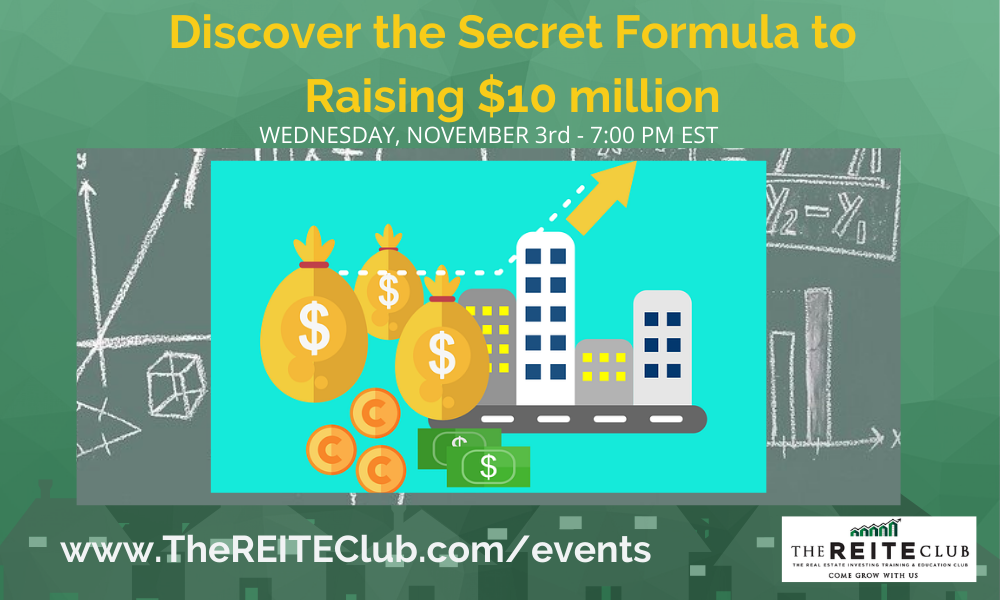 Event Details
Secrets to Raising $10 million Revealed! 
 One of the biggest challenges for many real estate investors is reaching the ceiling of traditional lending and then having to figure out how to raise capitol.
 REITE Club Co-Founder, Daniel St-Jean has built his entire real estate investing business and success on effectively and consistently leveraging OPM (other people's money).
 He has successfully done this by using the RWA strategy for 5 pre-construction condo units in Niagara Falls, building a 51 rent to own portfolio, acquiring 11 buy-and-hold properties in Niagara-on-the-Lake and now recently returning from a European trip to view his latest investment.
 Join us for this special presentation where Daniel will share some of the secrets he used to raise $10 million over the last 12 months and earn a $600,000 commission in the process and how you can start to make raising capitol a regular part of growing your own real estate investing business. 
Improving the Rental Landscape for Everyone
The pandemic and changing mandates for rental payments and evictions have highlighted for landlords the need to have an effective system and process for reporting rental payments, regardless of where you invest.
And it's not only landlords that want this. The majority of tenants have also expressed a preference for renting a property that is involved in rent reporting.
The Landlord Credit Bureau is one of the most established credit agencies in the real estate space and through its Front Lobby service is improving delinquent payments and reducing eviction costs for landlords.
Hear their suggested strategies and insights for landlords in making your real estate investing business more profitable with fewer headaches.
Guest Presenters
---
Time and Place
The live portion of this event has ended.
Price
Please enjoy this complimentary event replay.