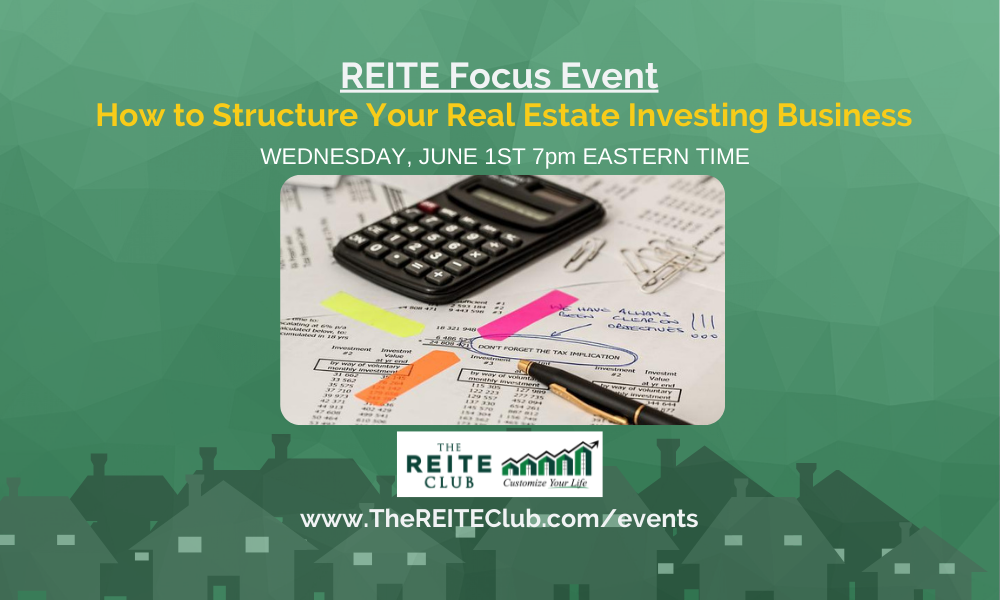 Event Details
How to Structure Your Real Estate Investing Business
At some point, you have probably asked yourself "Should I incorporate my real estate investing business?"
And if you have ever seen or posed that question on a real estate forum the chances are there were almost as many answers as there were people responding.
Even though most of those responses were not coming from informed professionals, some may have given the simple answer "It depends!"
The more nuanced and expert answer is what you will hear from our two experts at this month's virtual REITE Focus event.
George Dube from accounting and tax firm BDO Canada and Ryan Carson of Carson Law will be sharing their insights and knowledge from a legal and tax perspective, along with other considerations.
In this presentation, they will share how a General Partner (GP) or Limited Partner (LP) can help you scale up your business and is an alternate way of real estate investing to diversify your portfolio.
You will learn:
Why you would want a GP/LP business structure
The elements of the GP/LP structure
Benefits of using one
What it would mean long term for your business.
Both experts will also be available to answer all of your questions in this informative session.
Be sure to register for this free event and get your real estate investing business on the right footing.
Presented by
---
Time and Place
The live portion of this event has ended.
Price
Please enjoy this complimentary event replay.