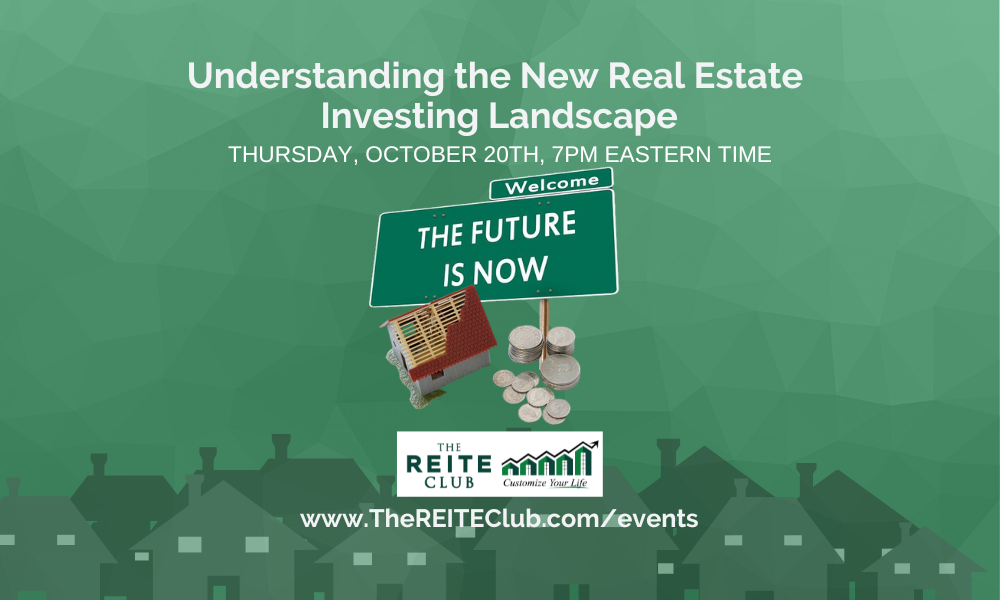 Event Details
REITE National Event 
Thursday, October 20th, 7 pm EST
Understanding the New Real Estate Investing Landscape
2022 has been quite the year for all of us in real estate investing. 
Interest rates, already the highest in the G7 countries, started at 0.25% and have experienced five increases and potentially two more before year-end.  
House prices soared to record levels. The average price for a home in Canada increased 17.1 percent year-over-year in the fourth quarter of 2021 and many experts and analysts predicted similar growth in 2022 even with interest rate rises. 
Come mid-year those same experts were rapidly re-sharpening their pencils as prices reversed and they are now forecasting double-digit drops. 
Continued supply chain issues, fluctuating material costs and labour shortages have added to uncertainty for those looking to flip, renovate or convert properties. 
What does this all mean for you, the real estate investor? 
Join our lineup of experts from finance, real estate and accounting to help you navigate the rest of the year, plan for 2023 and set in place plans tocontinue to succeed in a chnaging market. 
Guest Presenters
---
Time and Place
The live portion of this event has ended.
Price
Please enjoy this complimentary event replay.