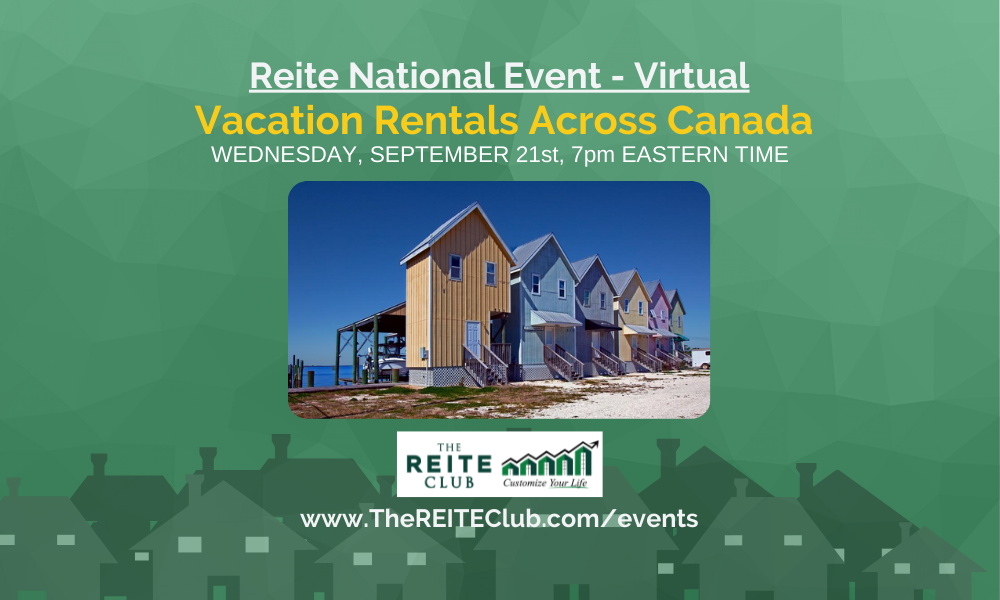 Event Details
Vacation Rentals - Now and the Future
Having a cottage or other vacation home is often the dream of many. However, many real estate investors are now looking at this sector either as an option or alternative to their current strategy for a number of reasons, including:
The boom in travel post pandemic
Similar tax advantages to other property investments
A place to use yourself when not rented out
Not face the same challenges with long term tenant rentals
Domestic vacation rentals still perform well in recessions
But there is a lot to consider, including:
Regulation changes in towns and cities toward short term rentals 
Having to furnish plus increased use can accelerate wear and tear
More to consider around financing, accounting and insurance
More susceptible to pandemic shut downs
Challenges of long distance property management 
Join us for a National look at the vacation rental market, lessons learned, opportunities and where things are heading. 
Our line up of speakers possess a variety of rental vacation experience including: 
Sarah Larbi talking about what it takes to develop an upscale resort
James Svetec updating us on the changes within the world of AirBnB
Natasha Phipps giving an update on the vacation rental market in western Canada
Be sure to bring your REI questions for the Q&A at the end of each segment - plus to our popular Virtual Networking at the end of the event.
Guest Presenters
---
Time and Place
The live portion of this event has ended.
Price
Please enjoy this complimentary event replay.