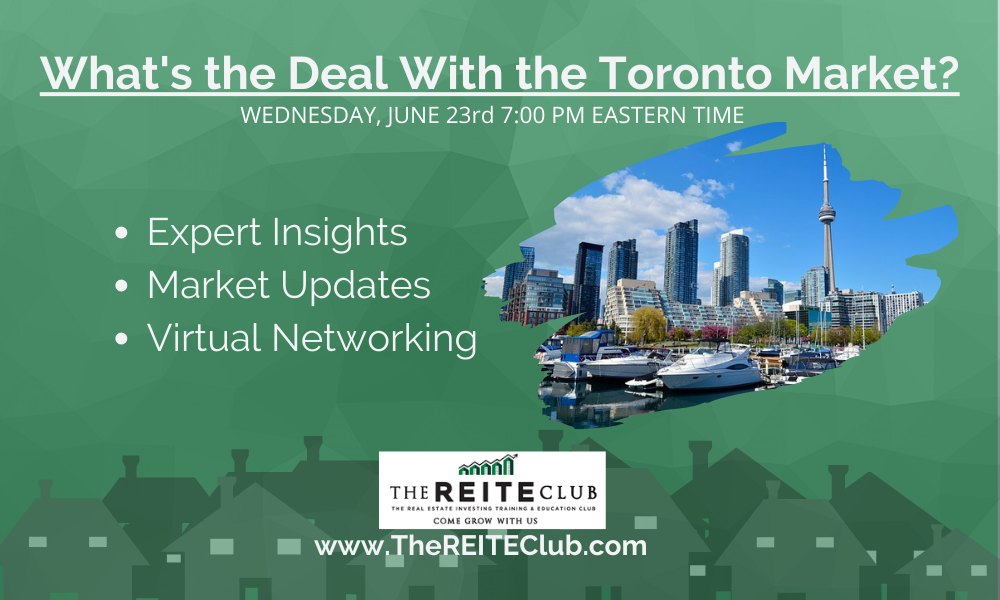 Date: 23 June 2021
Time: 7:00 pm to 8:30 pm Eastern (5:00 pm to 6:30 pm Mountain)
Price: Complimentary
The Inside Scoop
With the market pressure on pricing and finding funding, the Vendor Take Back has become a more popular option. What do you need to know from a financing and legal perspective? Join Claire Drage and Milena Cardinal as they share the inside scoop.
What's Going On in Toronto and the GTA?
The real estate market is booming across the country, but is that still the case for Canada's largest city? Join our GTA experts, Ming Lim (Toronto) and Gary Hibbert (East GTA) as they share their thoughts on the market, provide insights and where the best opportunities may lie.
Game ON!!!
Bring your game on!!! We are running a digital version of the popular game sessions we have at our in-person live events with the REITE Clubs very own Vanna White, game show hostess Jenn Richter.
Virtual Networking
Stick around after the main show for our ever-popular virtual networking and meet fellow investors and professionals.
PS. Let's all have some fun with Jenn Richter! She'll make you laugh AND learn with a game we can all play together.
---
Event dates
June 23, 2021, 7:00 pm – 8:30 pm