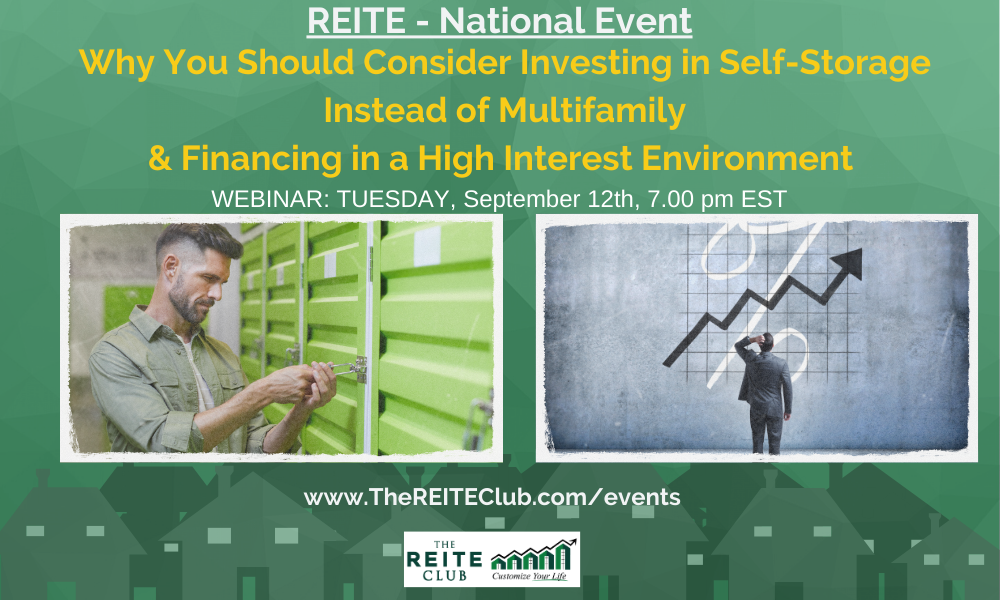 Event Details
Why You Should Consider Investing in Self-Storage Instead of Multifamily
As pressures continue to mount on the residential real estate investment market, investors are seeking alternative strategies to replace the income they have been enjoying. 
Self-storage investing can be a profitable way to grow wealth and generate passive income for several reasons; 
High demand 
Low vacancy rates 
Resilience to economic downturns 
Low maintenance costs 
Potential for value-add
Martin Mei switched from investing in residential real estate in Eastern Canada to buying and developing self-storage units in the US.  Join us as he shares what you need to consider to switch to this lucrative opportunity. 

Financing in a High-Interest Environment - Interest Rates - What Next? 
The last 18 months have seen the Bank of Canada rapidly increase interest rates from an unprecedented 0.25% in March 2022 to 5% in July 2023, one of the most aggressive interest rate hikes in Canadian history.
With interest rates likely to stay at these levels for the foreseeable future, what does that mean for real estate investors? 
Is it time to return to variable rates in the hopes of reductions in 2024, or is it time to lock those rates in? 
What other considerations and strategies should investors be considering? 
Join Dan Patton of Better Mortgage Select as he provides the insights you need about short and medium-term financing. 
 
Guest Presenters
---
Time and Place
The live portion of this event has ended.
Price
Please enjoy this complimentary event replay.