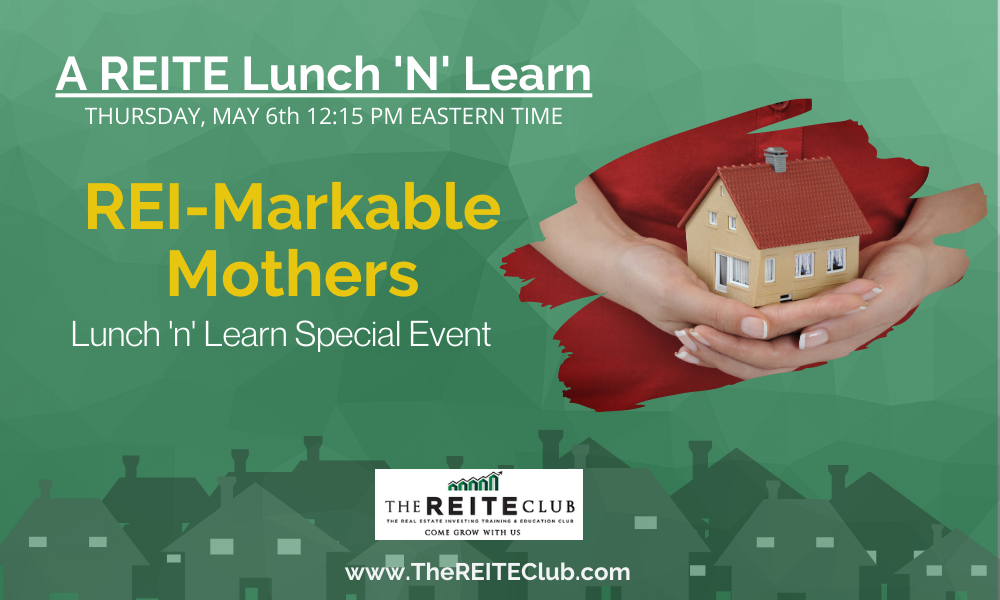 Join us for this complimentary interactive session by and for mothers because we all want to know... how do they do it?
Date: Thursday, 06 May 2021
Time: 12:15 PM to 1:00 PM (Eastern)
Price: Complimentary
The last year has brought added challenges to an already full plate for mothers carving out a path in real estate investing. How are they so REI-Markable?
Learning to balance everything (kids, career, finances, households PLUS all the activity around real estate) has been magnified during the pandemic with school closures, uncertainty, partners working from home and much more. Add to that hot markets, increased competition and traditional barriers and challenges that many women face.
So how are successful mothers in real estate investing doing it all? Let's find out from these experts:
Danielle Chiasson
Milena Cardinal
Claire Drage
Janepher Otiano
Carina Guzman
This is a no-fluff zone as our lineup of expert mothers share their real lessons, tips and honest advice for busy mothers and all women on what it takes to be successful in real estate investing and keep your sanity!
---
Event dates
May 6, 2021, 12:15 pm – 1:00 pm